July 4, 2019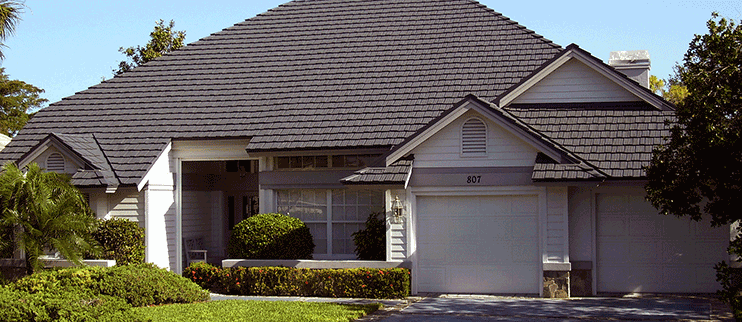 For those of you considering adding a metal roof to your property, here are answers to 5 of the most frequently asked questions:
Will I have to pay much more for a metal roof?
While it's true to say that a metal roof will always cost more than an asphalt shingle roof, however they usually cost less than a slate roof, and are comparable in price to tiled or cedar shake roofing.
Remember that metal roofs are a premium product with a much longer lifespan than other types of roofs, and with most having a 30 to 50 years warranty, you may never need to replace it in your lifetime. It will also add value to your home and save you money on your electricity bills.
Do metal roofs last longer than other roofs?
Most metal roofs can be expected to last 2 or even 3 times longer than regular roofs (the average asphalt roof lasts between 12 and 20 years), and as asphalt roofs begin to deteriorate as soon as they are exposed to the elements, metal roofs will always give you longer and better protection, since they never decompose. Should the paintwork fade on a metal roof, it can simply be repainted instead of replaced.
Wood-shingle roofs, shake and tile can vary in duration depending on any number of weather related issues, but often need to be replaced after 20 years, while roofs made of concrete can of course crack and become distorted in the freeze/thaw cycles that affect many U.S. homes.
Will a metal roof be noisy in bad weather?
There is little evidence to show that a metal roof is noisier than any other type of roof during stormy weather conditions, and with good quality attic insulation, most roof sounds are absorbed anyway.
Will a metal roof survive extreme weather conditions?
High winds, hail storms, heavy snow and even wildfires pose few problems for a high quality metal roof. With 140 mph wind rating, metal roofs are designed to withstand gusts of up to 140 mph and are both wind and uplift resistant thanks to new building code requirements. Heavy snow slides quickly off a metal roof, making it a popular choice for homeowners living in snow affected areas of the country. And should your home be unfortunate enough to lie in the path of a wildfire, should a burning ember land on your metal roof, you and your home will be protected.
How environmentally friendly are metal roofs?
The average recycled content of a metal roof is around 28% and when it eventually reaches the end of its' lifespan, it's 100% recyclable; what could be better for the environment than that?
The National Association of Homebuilders Research Center recently announced that more than 20 billion pounds of asphalt shingles end up in landfills every year across the country, creating a huge waste problem. If you have a shingle roof and want to replace it with a steel one but are worried about adding to the waste problem, you can simply have a metal roof fitted over your current one.
To know even more about metal roofs, reach out to your local supplier and arrange for them to assess your current roof and talk you through the options for replacing or maintaining it.