June 7, 2019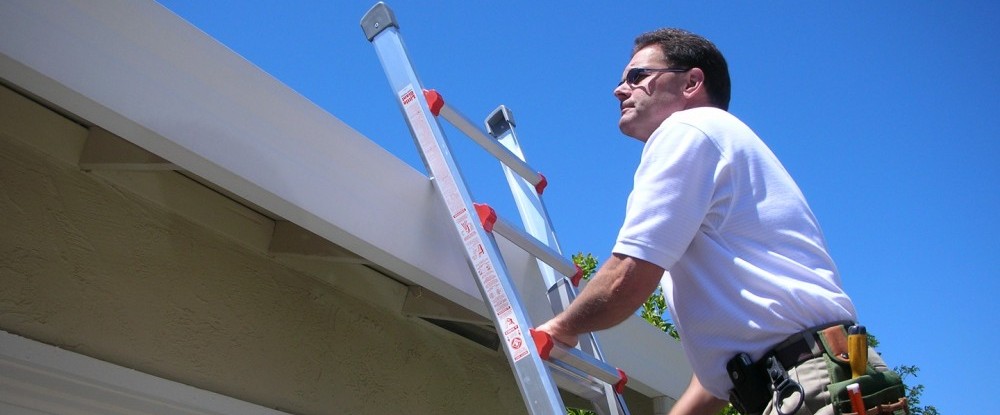 Problems with roofs are commonplace but can prove costly to fix, especially if there is irreparable structural damage or multiple minor issues that have either not been spotted in time or been neglected. Here are the 5 of the top roof problems and how to solve them:
Leaks
A leak in any roof can lead to major problems, and unless addressed immediately, can go on to cost hundreds of dollars to fix. Leaks can occur for a multitude of reasons, such as flashing details not having been fastened properly when installed, moisture barriers not being fitted underneath parapet walls on bitumen roofs or poor seams on single-ply membrane roofs.
Fixing a leaky roof is always a job for the professionals, and if the damage is considered beyond repair, then they may advise that you have a new roof fitted.
Tenting, billowing and reduced wind uplift resistance
When flashing hasn't been properly installed, leaks may not be the only problem that a faulty roof may experience. Open seams and laps result from poorly attached flashing on bituminous roofs, can easily lead to blow-offs, code issues, and reduced puncture resistance.
Getting this fixed is essential if you want to keep your roof, and keep your home below, protected; once again, seeking professional help and guidance with this issue is the only way to get it properly fixed and prevent the same thing from happening again in the future.
Shoddy workmanship and inadequate installation:
You're virtually guaranteed to experience multiple problems with your roof if it wasn't installed professionally, and its life expectancy will be dramatically reduced. Believe it or not, this is one of the most common causes of roof replacements, emphasizing the need to check the credentials of whomever you employ to install your roof and wherever possible, get feedback from previous clients. Doing so could save you a lot of money in the long term.
Overall neglect and lack of maintenance
Keeping a close eye on the condition of your roof can help you prevent minor issues from becoming major ones, and potentially save you a lot of money. Neglecting your roof and not bothering to get any obvious problems fixed is never a good idea.
If getting up to check on your roof is a problem, then contact your local trusted roofing company and have them perform an inspection. This is a particularly sensible idea in the aftermath of a storm, or even before one is due to make landfall so that you can fix any problems before the storm makes them worse or fix those that were affected by the storm.
Ponding water
Dead level roofs need a slope with tapered insulation or crickets, or ponding water may always be a problem. When UV rays are combined with ponding water, this can have a negative effect on asphalt-based mod bit roofs. Getting the issue repaired means finding out the exact source of the ponding water, otherwise, the problem will simply recur. It could be something as simple as blocked gutters or drains, but a once-over from the professionals is highly recommended.
Once the water has been shifted, the roof will perform as it should, but ideally, these issues should be addressed in the design and construction phase.
No matter how well your roof has been installed, you may still experience some problems with it over time, but the quicker you tackle them and get them fixed, the less money you'll end up having to spend.