September 16, 2019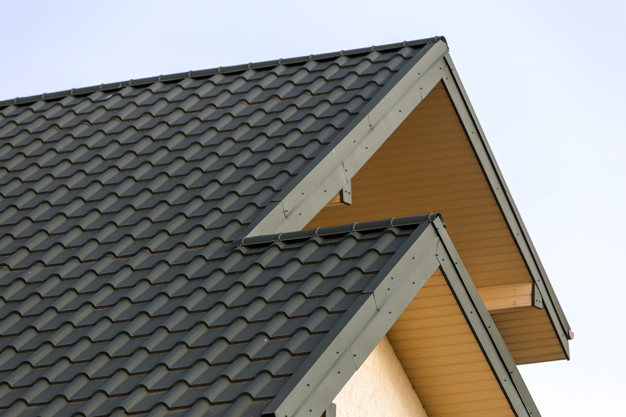 Choosing the right roof for your home is essential for many reasons, as not only can it go on to become the defining feature of the property, but it needs to keep you dry, insulated and protected from the elements, too.
Of course, if you're building a new home from scratch, then the type of roof that you choose and the material that it will be made from, will depend a lot upon the building it will sit on top of. If you're using an architect to help design your new home, they will work with you and engineers to determine the roof material type and style. The weight will need to be carefully considered before the structural calculations can be finalised.
Let's look in a little more detail at some of the things you might need to consider before selecting the right roof for your home:
• Cost:
Cost can vary hugely depending on many factors, such as the size of the roof and the materials it's constructed from. If you're re-roofing or remodelling your existing roof and the weight of the new roof is more than the existing one, then there may be significant costs involved; your budget may well determine the type of roof you end up choosing.
• Style:
The style of your roof is something that you should talk at length to your architect about, and keep in mind that some materials are good historical matches for certain styles of home.
• Roofing materials
With so many different roof materials available today, knowing which one would best suit your home can be tricky, but here are some of the most common materials along with a brief description of their attributes:
Asphalt or 'composition' roofs
This is without doubt the most popular roofing material in the U.S. due in part to its cost and ease of installation. These roofs also come in many different colors and styles.
Clay roof tiles
This ancient roof material is delicate and costly but is a popular choice for certain homeowners wanting to give their home a more romantic and authentic look.
Wood shingles and shakes
With its significantly poorer fire rating, while being easy to work with this material is no longer as popular as it once was.
Concrete roof tiles
These are a durable and cheaper alternative to costly clay or slate tiles.
Metal roofs
These roofs have a much higher performance rating than most other materials and can be adapted to suit both modern and historical styles of buildings. With various manufacturers making metal roofs in a wide variety of colors, they are a popular choice among homeowners nowadays.
Slate roofs
Although more expensive, slate tiles are durable and can give a home a natural but modern look.
Selecting the right roof for your home can be made a lot simpler if you talk to your local, professional roofing company; they will go through your options with you and help you make a choice that is both cost effective, durable and stylish.