September 16, 2019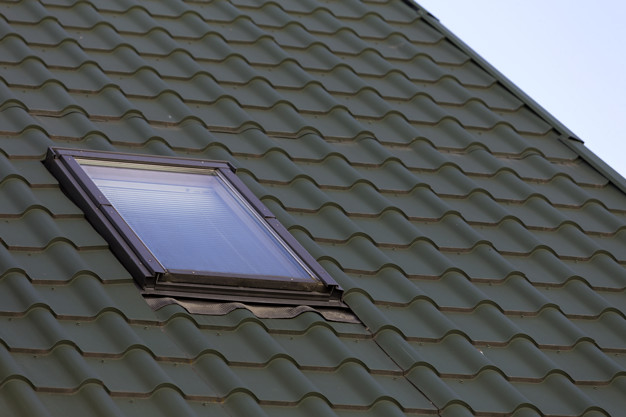 Adding a roof window or skylight to a home is a decision many modern homeowners are making, especially if they want to add light to their interior spaces or increase the value of their property. However, these windows require careful planning before and during installation, and should be selected only after lengthy consideration.
Stylish and practical:
A professionally installed roof window or skylight can certainly add a stylish element to any home, but they also serve several practical purposes, such as allowing more light into rooms, and helping to make the whole property feel more open, spacious and airy. If a home has trees or shrubs partially blocking their regular windows which they don't want to cut down, or are unable to, then adding a skylight or window in the roof can instantly add more natural light. The same is true if regular, existing windows are not facing the sun and don't let light in for most of the day. It's also often the case that smaller properties such as townhouses, don't have many windows fitted into their original structure, providing the perfect opportunity to add light and a feeling of space with a skylight or roof window.
The benefits of natural light:
Our health and general wellbeing are usually improved if we are exposed to natural sunlight on a regular basis, as it helps us to keep healthy sleep schedules and can even make our moods lighter and brighter. Seeing open sky during the day and even the night is something that appeals to many of us, too, and aside from the health benefits, it can even help us to reduce our energy bills as we use less artificial, costly forms of lighting. Natural light can also make a home look more appealing to those interested in buying the property and can encourage a swifter sale.
Your roof window and skylight options:
While roof windows all serve the same purpose, they can sometimes be described under different terms, such as skylights and dormers, and here's why:
These are usually fixed windows that tend to follow the natural angle of the existing roof and serve to channel light down into the rooms below. They aren't usually able to be opened and closed but are airtight and can be an extremely attractive addition to any home, modern or otherwise.
These roof windows protrude from the main part of the property at a vertical pitch that is parallel to the walls of the home and come in several styles. While some properties already have these features, it's common for homeowners to add them during renovations to add more space to the interior of the home.
These windows may differ from skylights if they're able to be opened and closed in the same way as a regular window. Usually sitting at a slight, gentle angle to the roof, they allow for a wider, more expansive view and are the perfect addition to the loft or bedroom of a property with narrow rooms in which wall space may be restricted.
If you think that your home would benefit from a roof window or skylight, then talk to a professional roofing company today to go over your options.