Middle South Systems provides the best roofing services in New Orleans, Baton Rouge, metro and rural areas of Louisiana, and the counties of Harrison and Hancock in Mississippi with durable, energy-efficient, and beautiful metal roofing. Metal roofing is all we do.
Hello. I'm Steve Stouder. Just as I am permanently in Louisiana, I want to put a permanent roof on your home. As a firm believer in long-term products and relationships, I have invested time and energy into building factory-trained installation crews and creating exclusive deals for metal roofing products from Classic Metal Roofing Systems.
Below is a video of an award I recently received from Isaiah Industries, manufacturer of the Classic Metal Roof System. I am proud to be recognized for my focus on customer service and top-notch craftsmanship. Take a moment to watch the video and see why Isaiah Industries selected me for this prestigious "Superstar Award".
Why Choose a Metal Roof from Middle South Systems?
Our premier product, aluminum Rustic Shingles are installed every week in Louisiana. Why do people like you choose Middle South Systems to roof their homes?
We are local and easy to do business with. Here's what you can expect from us when you contact Middle South Systems:
A prompt return call or response.
A free demonstration of our exclusive products, with samples.
A free attic inspection to fully meet your permanent roofing needs.
A full, free estimate that includes your home's roof and ventilation evaluation. Before we leave, you will have a detailed estimate and literature in-hand.
We exclusively offer a product and installation that is:
Energy efficient
Wind resistant; tested up to 150 mph
Permanent, with the best warranties in the business
Affordable, with savings on energy, re-roofing costs, and even financing
We are steady and dependable: though a hurricane or hailstorm may cause a back-up, we are still available to work on your project. Our crews are factory trained, with 15 to 20 years of experience, on average. Licensed and insured, we have the financial resources and credibility to ensure that your home is truly protected.
We Want to Protect Your Home Permanently
We want to protect your home from the weather and other injuries that our beautiful, southern environment can deliver. Like you, we love our home and our climate. If you want to stop worrying about your roof, and all that it protects, contact us today. We will deliver an exceptional, permanent roofing solution.
Let's Connect!
Interested in learning more about our LIFETIME warranty? Want to speak with a roofing expert to help give your home the last roof it'll ever need? Send us a message and we'll get in touch to help you!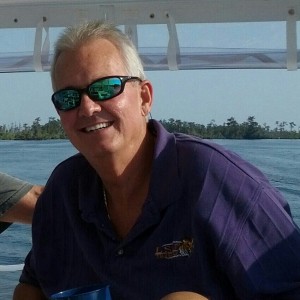 Steve Stouder brings his passion for detail, over 30 years of experience, steady sensibility, and belief in the value of metal roofing, to every phone call, home visit, and project. And when he's not doing that, Steve is fishing somewhere in the South for family time, Red Fish, Speckled Trout, or another adventure.
"
Our home has been made more attractive, but more than that, made more valuable due to your roofing product... Donald and Mary Metairie, LA
"
View more testimonials