Nothing matters more to us than making sure that you are delighted with your new metal roof for the rest of your life. Read through our customer testimonials to find out how happy our customers are with their metal roof.
"
We are very pleased and well satisfied with our new roof. We thought about this investment for a few years. Another shingle roof and a couple of repairs later, we are happy that we finally purchased the Rustic Shingle Roof. The roofers worked long hours to get this done. Another plus, is that we hardly even knew they were here! Thank you.
Billy & Vivian E.
"
As satisfied customers, our experience with Middle South Systems was a pleasure. Steve Stouder was very knowledgeable and patient explaining the different types of roofing available. The crew was polite and always courteous; they cleaned up daily and completed the roof within 4 days. Our roof looks great, we like the quality and looks of our new roof and, knowing that there is a guarantee that would repair or replace for any damages from tropical storms or hurricane und 150 mph is a relief. We want to let you know that we would recommend your company to all of our family and friends, and that we know we made the right decision in choosing Middle South Systems to replace our roof.
Danny & Linda F. Pointe Celeste, LA
"
We want you to know how pleased we are with our new Rustic Shingle metal roof. Family, friends, and neighbors have complimented us on how attractive it is, and how it enhances the design of our home. Your installation crew was polite, friendly, and prompt. They were professional and good about clean up at the end of the day. Our home has been made more attractive, but more that that, made more valuable due to your roofing product. Thank you, Mr. Stouder, for your very informative presentation, and we would be more than willing to share with anyone how much we love our new roof.
Donald & Mary T. Metairie, LA
"
I am writing to express our delight with our new roof. Its symmetry and color do so much to enhance our home. It is truly beautiful, and it looks as though it certainly will live up to its lifetime warranty. Throughout the procedure, we watched your men work. If America had more women like Ed, we would have a thriving economy and much happier, more conscientious citizens. Business and work ethic such as we have experienced with your company and the men who work for you have made the entire procedure a pleasure. We wish your company the best as it continues to bring greater beauty to the homes in the area.
Sonny & Billie Loranger, LA
"
I recently had a Rustic Shingle metal roof installed on my home by Middle South Systems, located in Kenner, LA. It was one of the best decisions I've ever made. Mr. Steve Stouder, President of Middle South Systems, gave me a detailed and comprehensive explanation of the materials, installation process, and warranty coverage of their shingle metal roofing system. The installation of the roof took about a week on my 1500 square house. The installation team was professional and did an excellent job. My home, gutters, patio, flower beds, and yard were left cleaner than when they arrived. I now have the most attractive roof in my neighborhood. I have had many comments, compliments, and inquires from neighbors, friends, and family members, about my new roof. I am extremely happy with my new roof and would not hesitate to recommend Middle South Systems to everyone.
Wanda K. Metairie, LA
"
We just want to take this opportunity to express how completely statisfied we are with our new Classic Rustic Shake roof installed by your Middle South Systems' installer. We simply cannot say enough about how smooth the whole transaction went, and how professional the whole installation process went. Andre was truly the right man for the job. He was extremely punctual and painstakingly proficient in the placement and install of each individual panel. Even with my work schedule into the very early hours of the morning, I hardly heard anything, as compared to the normal noises associated with the installation of a typical, asphalt roof. Again, just let me express how extremely satisfied we are with the look of the new roof, and how it has enhanced the overall appearance of our home. We would gladly recommend Middle South Systems to anyone in the market for a new roof.
Bill & Karen Violet, LA
Let's Connect!
Interested in learning more about our LIFETIME warranty? Want to speak with a roofing expert to help give your home the last roof it'll ever need? Send us a message and we'll get in touch to help you!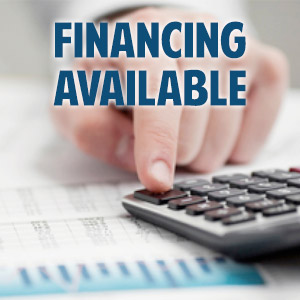 Let Middle South Systems help you find a short-term financing solution…for a permanent metal roofing solution.