March 10, 2020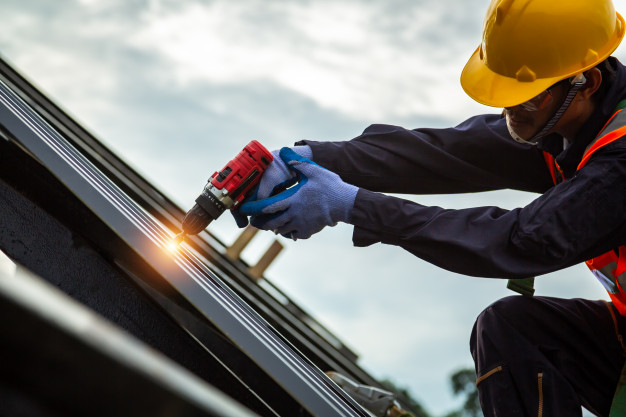 Mother Nature is a force to be reckoned with, and rarely does she show any consideration for homes and properties when wreaking havoc in the form of hurricanes, tornadoes and floods. In knowing this, it's important that we ensure our buildings are well built and secure, so that we can protect our homes, and ourselves, from her ravages.
Often, when a storm strikes, rooves are the first part of buildings to suffer and when a roof goes, it isn't long before the rest of the building follows. All it takes is a couple of worn or broken shingles, and your home could be damaged beyond repair during a storm. Here are a few simple maintenance tips for your roof that could save you a lot of expense in the future:
The minute even one shingle becomes worn or damaged, get it repaired as soon as possible.
If you're experiencing a leak anywhere in your roof, while it may be the result of a broken shingle in need of repair, it could be coming form your roof's foundation, so get a professional to look at it and check it over before the problem gets worse. It may be that some parts of the roof are rotting, and this can cause huge problems if left untreated.
When having a roof repaired or installed, be sure to check that your roofing professional is covered by liability insurance. If they have this coverage, then you can usually assume that they're reliable, and if something were to get damaged while your roof was being worked on, their insurance would cover the costs.
When choosing a roofer to fix your roof or install a new one, seek recommendations from friends and family.
Do not attempt to fix any part of your roof during wet or windy weather, and unless you're an experienced roofer yourself, you should leave all repairs to a professional.
After a storm or high winds, have a cursory look at your roof and if you suspect any part of it has been damaged, call a roofer to come and inspect it as soon as possible. If the storm was particularly fierce, it might be worth having it assessed by a professional anyway.
Damage to your roof can often be prevented by keeping gutters clean, as these are a common cause of leaks.
The most important thing to keep in mind when thinking about maintaining your roof, is that all problems, no matter how small or insignificant they may seem, should be repaired the minute they are spotted. This will undoubtedly save you money further down the line, and help to keep your home protected in the event of storms and other harmful weather conditions.